Business Card Solutions

Merchant Card, Credit Cards, Debit Cards
Flat-Rate Discount

Merchant Card Processing
Processing credit and debit cards are a part of doing business, but the high costs don't have to be! Embassy is proud to be the only local bank to offer Flat Rate Merchant Card Processing. Defined by convenience, simplicity, and a flat discount rate, our customer-focused approach means real benefits for your business.
Merchant Card Features
PLUS! With Embassy's Merchant Card services, you can process through:
Latest, up-to-date EMV terminals

Virtual terminals for PC or laptop

Mobile processing for iOS or Android devices

E-commerce solutions including gateways and shopping cart

Recurring Payment Options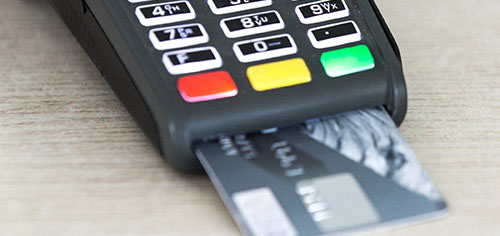 How much are you currently paying in card processing fees?
It can be a challenge to get an accurate picture of the cost on your own. A great rate doesn't tell the whole story. Hidden fees may be eating away at your profits.
Contact us today for a Free Card Processing Cost Analysis. We'll be able to quickly show you exactly what you're paying and how you can reduce those costs.
Get Started with Embassy Merchant Cards
Or Speak Directly With a Personal Banker: 610-882-8800
Payment Card Products
With the Embassy Bank VISA Credit Card and MasterCard Debit Card, your business will have the purchasing power you need.
VISA® Business Credit Card
Accepted everywhere VISA is accepted

Rewards/Non-Rewards cards available

Individual and central bill accounts

Comprehensive cardholder and paper statements

Manage user spending limits and profiles
Or Speak Directly With a Personal Banker:
610-882-8800
MasterCard Business Debit Card
Flexible, secure alternative for cash or checks

Set individual user controls and track expenses/deductions

Use everywhere MasterCard is accepted

24/7 account access via ATM's

Linked directly to your Embassy Bank Business Checking account
Or Speak Directly With a Personal Banker:
610-882-8800