Resetting Your Embassy Bank Online Banking Password
Go to Embassy Bank's Online Banking Sign-On Page, enter your sign-on ID, then press "Enter."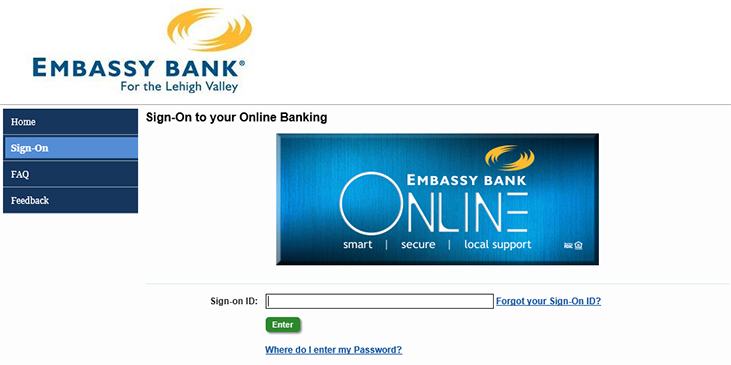 The next screen will ask for your password. Click on "Forgot your Password?"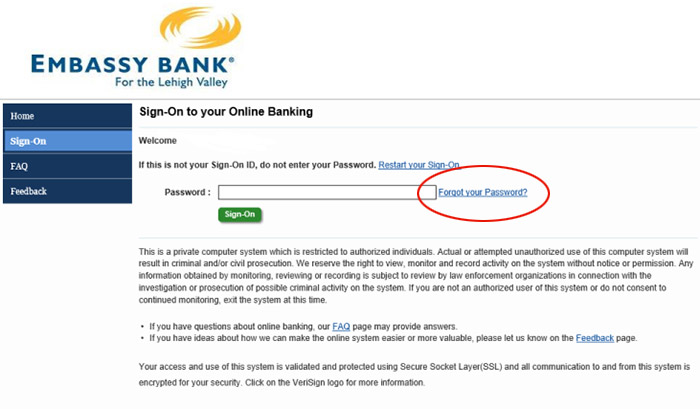 You will now be asked to enter your Sign-on ID again, plus the email address you have on file with Embassy Bank. This is for security and to verify that the correct owner of the Online Account is the one resetting the password. Enter the information on this screen and hit enter.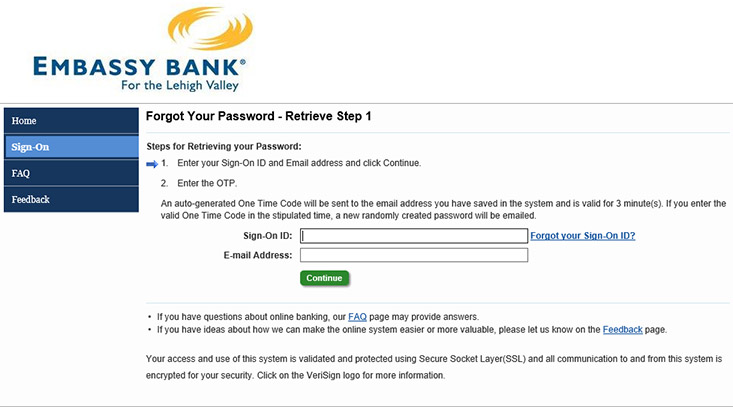 The next screen will ask you for your OTP, or One Time Password that was emailed to you. This OTP will expire in 3 minutes after it is received. You can re-generate a password from this screen if the 3 minutes lapse before you can proceed. Enter the OTP and hit "Enter."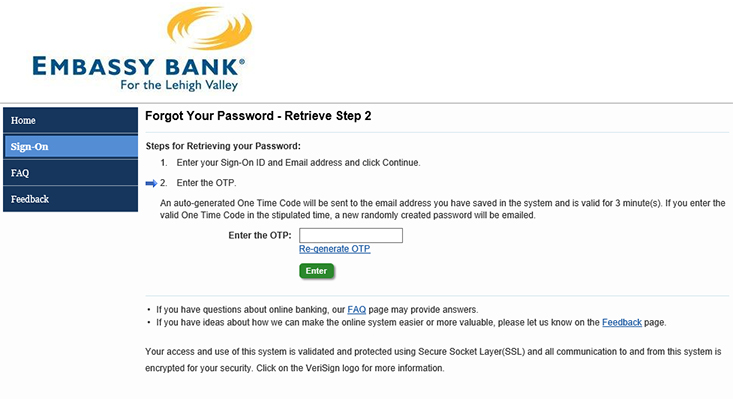 The next screen will confirm that your OTP was validated and that another email with a temporary password was emailed to you. Click on the "Return to Sign-On Page" and enter the password that was sent to your email.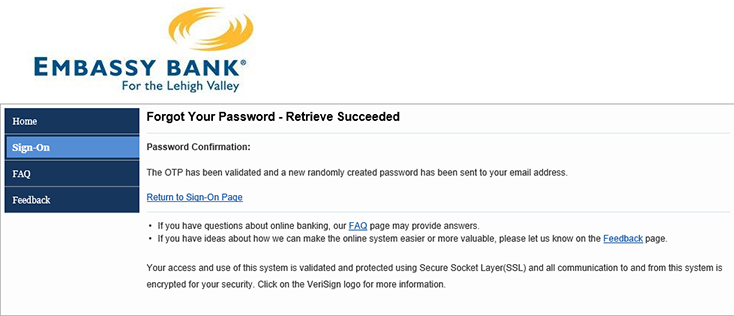 Once you have entered your Sign-on ID and the temporary password you were given, you be asked to select a password of your own choosing. Enter a password that meets the security guidelines on this page and then enter it a second time to confirm. Hit "Enter." Your password reset is now complete. You will receive one more email from us that confirms that your password has been changed.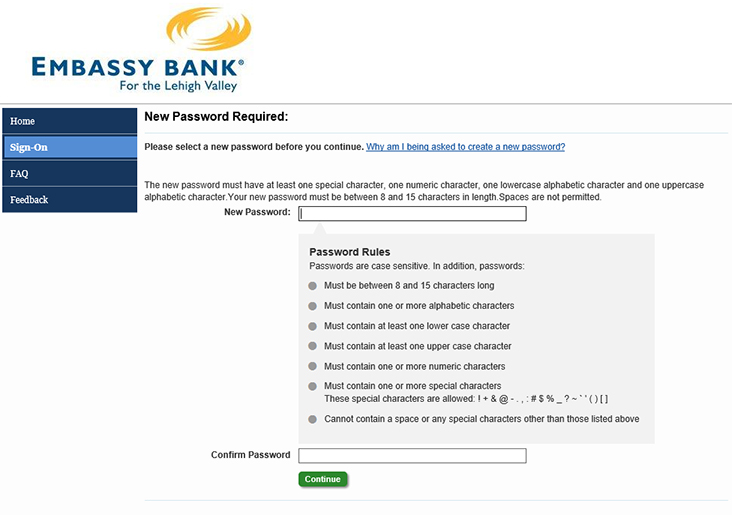 Please note: If you do not see the email for your OTP, please be sure to check your junk/spam folders.